Come in.
Shut the door.
Open the box.
What's inside?
Concealed for over a century, this intimate tale of a Scottish seamstress binds the gentle hills of Glenesk to Canada's heady Klondike goldrush.
Using original live music, drama and historical material from the Glenesk Museum, a lively and moving local story, woven into Scotland's national identity, reaches across time and continent.
This compelling show grows from a deep respect for material culture, in an age when life stories are lost to the ether.
Written and performed by Maria MacDonell with Alan Finlayson and musician Georgina MacDonell Finlayson.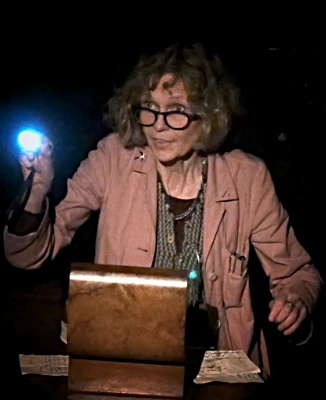 Duration: 60 minutes no interval
Recommended age: 12+
Reviews
All the more powerful for the truth behind the story. An excellent piece of drama- brings history to life with intrigue, curiosity and emotion.
Amazing
honest
beautiful
wonderfully Scottish
… draws us into Miss Lindsay's Secret with humour, only a little guilt and a compulsion to know what happens!
Absolutely fascinating; Absorbing and authentic. I loved this show!
Beautiful language, incredible music, all three performers were exceptional